New Zealand Tube Mills
The leading manufacturer of Carbon Steel Precision Tube, Stainless Tube and sole manufacturer and distributor of ECO TRELLIS ® and ECO BEAM ™ brands.
About New Zealand Tube Mills
Leading the way through Quality & Innovative products.

Quality
NZTM are proudly registered with the Telarc agency after successfully demonstrating compliance to ISO 9001:2015.

Innovative
Development of the
ECO TRELLIS ® &
ECO BEAM ™ brands to revolutionise vineyards and orchards.

Compliance
NZTM comply with a range of standards from tightly controlled heat treated stainless products to general carbon steel standards.

Products
NZTM manufactures and distributes mild, galvanised, aluminised, high-strength and stainless steel tube.
Customer Satisfaction
"Just a quick note to thank you guys for a great product delivered, professionally packaged & on time – much appreciated. We would look forward to working with yourselves as the tube supplier on the back of this project. Pass on my gratitude to all involved."
Stuart Thomas, Estimator/Project Manager, Protech Stainless Ltd
Products & Services
We are the leading manufacturer of carbon steel precision tube and stainless tube for New Zealand and Australia.
ECO TRELLIS ®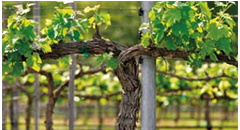 ECO TRELLIS ® offers a complete vineyard trellising solution using posts, clips and strainers as relevant to site location. For more information click the link below.
ECO BEAM ™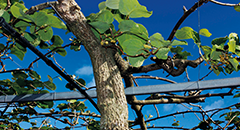 ECO BEAM ™ New Zealand kiwifruit growers have used the highly successful, modular ECO BEAM ™ system (formerly AG BEAM) since the late 1990s. For more information click the link below.
Products & Services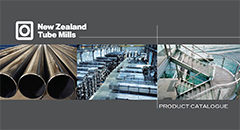 New Zealand Tube Mills offer Stainless and Carbon steel at various grades.
Recent News
0 Comments
Welcome to the New Zealand Tube Mills Website. If you have any enquiries please contact us....
Read More →
Sign Up to Our Newsletter
Sign Up to New Zealand Tube Mills regular newsletter to keep up to date with current New & Events.