Stainless Steel Tube
Corrosion Resistance, Stable Grain Structure, Ease Of Welding
Stainless Steel Products
We manufacture high quality austenitic stainless steel round tubular sections between 7.9mm and 152.4mm diameter.
Our method of forming the stainless steel tube leads to an excellent shape and straightness. Because we reduce in small stages our product has minimal work hardening and the surface finish can be easily polished or buffed if required. The product can be easily bent or manipulated with minimal thinning or creasing. Our products fall into three main groupings:
Food grade and sanitary grade applications
such as dairy, beverage or pharmaceutical applications.
Our Product complies with the international standards, ASTM A534. A249, A269 & the world recognised A51528.1 standard.
This is a high quality product but still affordable for use in many other areas where complicated manipulation such as bending is required.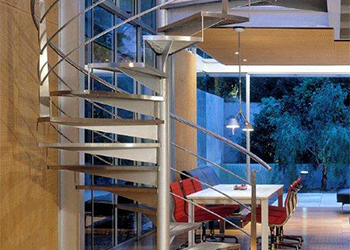 Architectural Applications
such as highly finished handrails, boat rails, downpipes, building frontages and many other applications.
We produce finish to 320G and our world leading Ultrabrite product.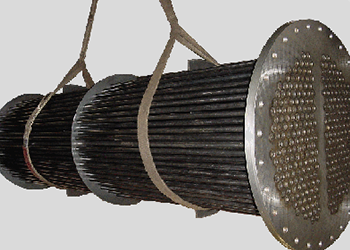 Heat treated
products for use mainly in heat transfer applications such as evaporators and calandrias (shown left). This allows for easy bending and long term micro-movement within the steel due to temperature change.
These are the most closely controlled of our products. We can supply to A269 or A249 with our continuously controlled in line annealing process.
We have stringent in-process destructive and non-destructive testing controls to ensure our product conforms to the required standard 100% of the time. See here for more detail.

Ultrabrite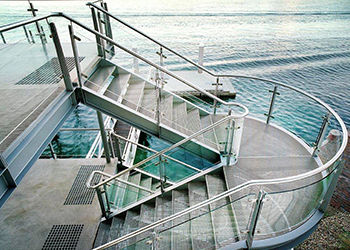 Our highest grade polished product is
Ultrabrite
.
Generally made in 316L but available also in 304 our premium product has a whole range of architectural applications.
The base product is the same high standard of NZTM tube with the same excellent manipulation properties but polished to an Rmax value of approximately 0.2 micrometers (µm), and an Ra value of typically 0.05µm. (very similar to an electro-polished finish).
The extremely fine finish also aids in corrosion resistance.
We offer standard round profiles off the shelf. by request.
Surface Finish
We offer a range of finishes for our products.
As Welded – as the name implies. A standard 2B coil finish which has been processed and dispatched unpolished
180, 240, 320 or 600 Grit finish. Re-processed through our polishers to your requirement.
A superior, highly polished finish for premium architectural applications.
Carbon Steel Information – Click on a link to open (PDF)
T304
NZTM-Q30A1 – SS Round Tube Weight & Bundle Size
T316L
NZTM-Q30A1 – SS Round Tube Weight & Bundle Size